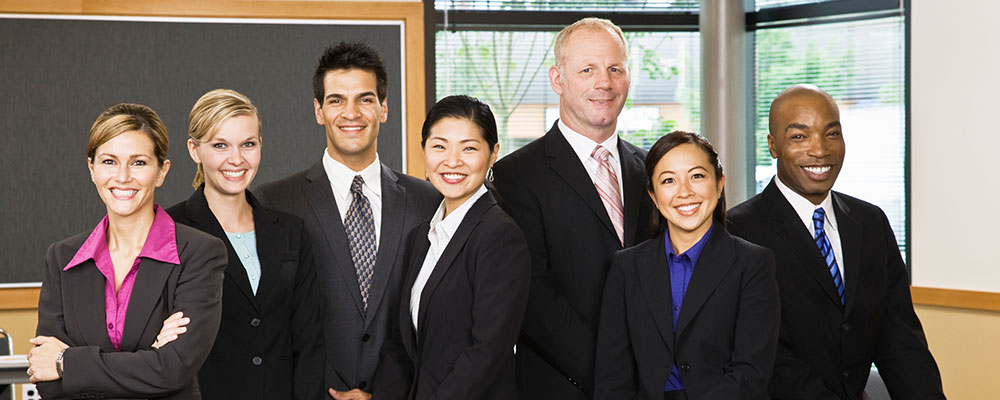 As part of the Community Programs, the Training Program provides capacity building trainings on various topics to service providers and other professionals.
Journey to Promote Mental Health:
A Training Series for Community Workers Serving Immigrants and Refugees
Settlement workers are often the first point of contact for newcomers. Moreover, when newcomers are in need of help, they would typically approach settlement workers for advice and assistance. Hong Fook provides a Journey to Promote Mental Health training series to settlement workers, to enhance their knowledge about mental health and highlight coping strategies to address the potential struggles of newcomers.
Expected Outcomes at workshops:
Increase knowledge of mental health issues and migration

Develop early identification knowledge of mental health problems and mental illness

Recognize the signs and symptoms of trauma in clients

Equip with early prevention measures

Enhance understanding about mental health system and community mental health resources

Strengthen culturally competent approach in addressing and intervening mental health issues

Understand different culturally competent approaches

Enhance compassionate communication towards newcomers

Increase the awareness of self-care as service providers
Click here to download the Hong Fook Reference Hand Book 2012
Click here to access past trainings
Click here to download the 10th Anniversary Book
For more information, please contact the Training Coordinator 647-920-9017
Mental Health First Aid Basic Training 
According to the Mental Health Commission of Canada, one in every five Canadians experiences a mental health problem within a given year. While we often know a lot about physical illness, there tends to be less knowledge about mental health or substance use problems.
The Mental Health First Aid Basic Training is intended for adults interacting with adults (18 years and older). This course focuses on the four most common mental health disorders including substance related, mood related, anxiety and trauma related, and psychotic disorders. Participants who take this course are well prepared to interact confidently about mental health with their family, friends, communities, and workplaces. Our Mental Health First Aid Canada certified instructors deliver both in-person and virtual trainings in the community.
For more information, please contact Manager, Resource Advancement and Communications 416-493-4242 ext. 2258
Crisis Intervention Training
Certified by Crisis Prevention Institute, our Training Team helps front-line workers prepare for and reduce crisis situations, creating a safer workplace. The Nonviolent Crisis Intervention (NCI) training is perfect for primary caregivers, educators and human service professionals who directly intervene in crisis situations and provides them with the skills to safely recognize and respond to everyday crisis situations. NCI training complies with all current legislation and is evidence-based and fully accredited. The Verbal Intervention training is ideal for staff who don't experience the kind of higher risk situations that require restrictive interventions, and instills the confidence and skills to verbally de-escalate disruptive behaviors and prevent further escalation. The training would include the following areas:
Identify and know how to respond to various levels of crisis behaviors.
Recognize how to manage your own consistent, calm behavior in order to influence a positive outcome in a crisis situation.
Learn strategies to strengthen nonverbal communication.
Develop limit-setting strategies when verbally intervening to de-escalate defensive behaviors.
Learn safety intervention strategies to maximize safety and minimize harm.
For more information, please contact the Training Coordinator 647-920-9017
Cultural Competency Training 
Culturally Competent Care is an unignorably important service component and commitment to deliver quality based care for diverse communities. The vast majority of diverse populations understand mental health concepts differently, which has a direct impact on their help-seeking behavior and their choice of treatments. Structural inequalities such as discrimination and racism can both create and exacerbate vulnerability. Many of the vulnerable residents in the Greater Toronto Area are Aboriginal peoples, newcomers, women, youth, racialized communities, and people with mental health challenges and disabilities, LGBTQ2S, immigrants, refugees, low income and undocumented persons who may be illiterate, or with low literacy and lack of English or French language skills. They may also have difficulty understanding how to navigate the health and mental health systems.
Hong Fook recognizes the cultural and linguistic challenges faced by the vulnerable group of residents and is dedicated to championing culturally competent care. The Cultural Competency Training includes two levels, which are Fundamental Training and Advanced Training. The Fundamental Training opens to all levels of personnel to establish the baseline knowledge to move on to Advanced Training. The Advanced Training includes three modules which are:
Training for front-line staff, to increase awareness, understanding and reflection of personal biases of service providers and how that influences treatment and care toward clients;

Training for personnel at management level, to increase awareness and understanding of the different areas that need to be addressed so that an organization can provide culturally competent care to and with clients and members of the community; and

Training for personnel at governance level, to increase awareness and understanding on the role of policy-makers in identifying and making a priority issues of diversity, equity and culturally competent care in all governance and strategic documents for an organization.
For more information, please contact the Training Coordinator 647-920-9017
Workplace Wellness Training
There is a disconnect at times between employers and employees; the business expectations can cause increased stress levels for employees, which can have a detrimental effect on productivity. According to a recent study by Mental Health Commission of Canada, "82% of responding organizations ranked mental health conditions in their top three causes of short term disability (72% for long-term)".
This leaves employers with heavier burdens of meeting deadlines and dealing with claims, while employees continue to feel the pressures of meeting deadlines when they return.
Hong Fook provides a workplace wellness training workshop for employees, geared towards helping companies learn about building a positive environment, which in return, promotes a healthier and happier response from employees. These workshops are designed to bridge the gap between employers and employees; through group discussions, role play, case studies, information seminars, employers and employees learn about how to deal with stress, emotions, and depression. In turn, the goals are to reduce sick days, stress days, and leave of absence; while increasing mutual respect, productivity, and strong collaboration.
So far, we have been receiving such training requests from both non-profit agencies, like COSTI, Job Skills, and businesses, such as banks and large restaurants.
For more information, please contact the Training Coordinator 647-920-9017