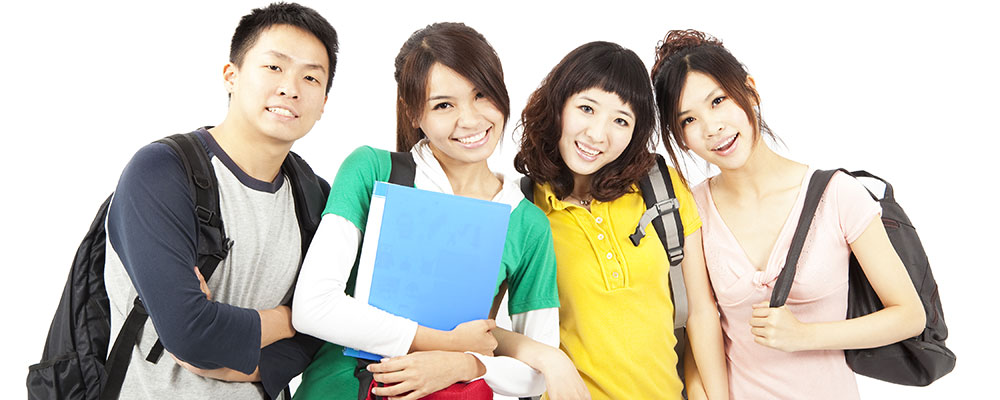 Are you age 12+ and looking for one-on-one support or to meet other youth?
Hong Fook's Youth and Family Services aim to promote the resiliency of East Asian youth (ages 12-29) and their family members and caregivers. Our programs are developed and delivered under four goals, which are (1) enhancing youth emotional and social competency, (2) strengthening families, (3) cultivating leadership, social connectedness and mutual aids, and (4) raising mental health awareness and facilitating service navigation.
All the programs are delivered at the Hong Fook Youth and Family Hub in both Toronto and York Region. The Hub is a resilience-focused, structured service model developed based on Hong Fook's existing in-demand youth programs, with new components and expansions to better meet the community needs and align to Hong Fook's Youth Strategy.
The services and programs include:
CHOICES (for ages 12-17) – a 10-week life skills prevention and early intervention program

Youth Council (for ages 16 - 25) – meet with other youth to lead community action projects on mental health promotion, identity, race, social issues

Parent Support Network (for Mandarin-speaking parents) – a peer network of parents interested in positive parenting, skill building, leadership and resource sharing
Youth Outreach Worker (for ages 12-21) – engages one-on-one and connects youth to community resources
Peer Support Group (for ages 20-29) – weekly informal support group
Brief Counselling Services (for ages 12-25) – mental health counselling for Asian identifying youth and families
For more information, please contact our Youth Outreach Worker at 647-534-8493.
Brief Counselling Services – Walk-In Counselling Service & Short-Term Youth Counselling Service
The Walk-In Counselling Service is a free single-session counselling service for young people age 12 to 25 and their families. Counselling can be offered in Cantonese, English, Korean, Mandarin, Tagalog. No appointment and no health card is required. A counselling session is about 60 minutes.
The service is on a first come, first service basis. Wait times may vary depending on how busy the Walk-In is that day.
Starting November 2021, our in-person walk-in will re-open: FIRST Wednesday and FIRST Saturday of every month. Wednesdays are 4pm – 8pm (last appointment 6:30pm) in the Markham Office (Suite 301, 3621 Hwy 7, Markham). Saturdays are 11am – 3pm (last appointment 1:30pm) in the Downtown Toronto Office (407 Huron Street, Toronto).
The Short-Term Counselling Service offers 4 to 8 sessions for young people age 12 to 25 and their families in the languages of Cantonese, English, Korean, Mandarin, Tagalog. This is a by-appointment service, and the counselling sessions are held in Hong Fook offices. To access this service, please call 647-534-8493 or email counselling@hongfook.ca.
COVID-19 UPDATE: Our counselling service is also virtual. For more information on virtual counselling, please call 647-534-8493 or email counselling@hongfook.ca to schedule your phone or video counselling session.
Frequently Asked Questions on Virtual Counselling:
How can I have a session?
Please call 647-534-8493 or email counselling@hongfook.ca for more information or to book your session. We will schedule you in for a 45 – 60 minutes phone or video counselling session. At intake, we speak Cantonese, Mandarin, English, Korean.
How long will I have to wait for a session?
Your session will be scheduled to happen within 5 business days.
What platform will be used for video counselling?
We use Microsoft Teams。
What equipment do I need for video counselling?
A computer, a webcam, and stable internet. Or, a smartphone or tablet. If possible to arrange, you can set up at a private space that you feel comfortable to speak openly in.
What can I expect if I choose phone counselling?
You will receive a call from a Clinician named "No Caller ID" at your scheduled time
What languages will be offered?
Cantonese, English, Korean, Mandarin, Tagalog.
Who do you offer services to?
We offer counselling to Asian youth age 12 to 25 living in Toronto and York Region. We have limited spots for virtual counselling if you live outside of Toronto and York Region – please contact us.
What are the qualifications of the Clinician?
Your Clinician is qualified and trained to provide mental health counselling. Your Clinician is registered with their professional College.