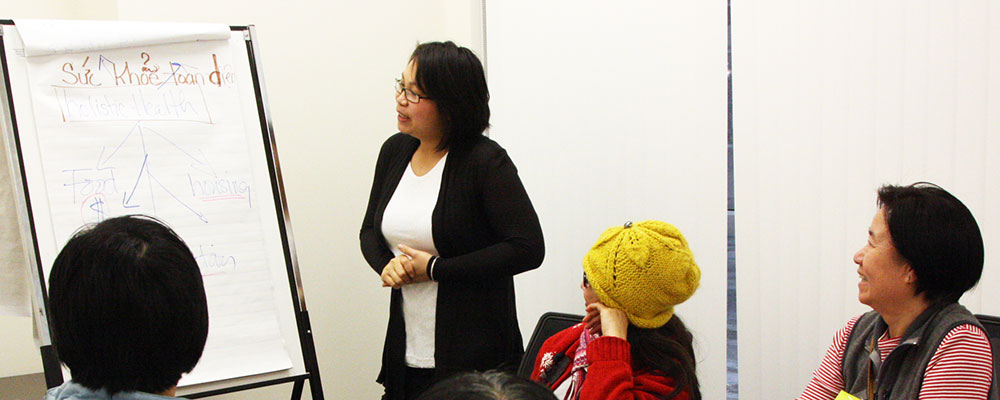 1 in 5 Canadians will experience a mental illness in their lifetime.
Mental illness affects people of all ages, cultures, education and income levels.
It can be your family, friends, co-workers or yourself. Let's take action together for a better mental health.
The overall goal of the Community Programs is to build community capacity through empowering individuals with the knowledge of mental health and resources so that they can play a more active role when it comes to their mental health. Our programs aim to build community capacity by providing accurate information to reduce stigma, by advocating equal access to mental health services, and by encouraging community participation.
Based on an empowerment approach, our Community Programs:
Promotes Awareness
Mental health promotion targeting Asian youth, women, men, seniors and newcomers

Health fairs and mental health talks

Multi-lingual education and resources

Anti-Stigma Campaign

Mass media promotion, such as media interviews, radio mental health talks and mental health promotion series on TV and social media platforms
Builds Capacity
Facilitates Connectedness
Personal growth and mutual support groups

Social recreational activities and events such as Walk for Wellness