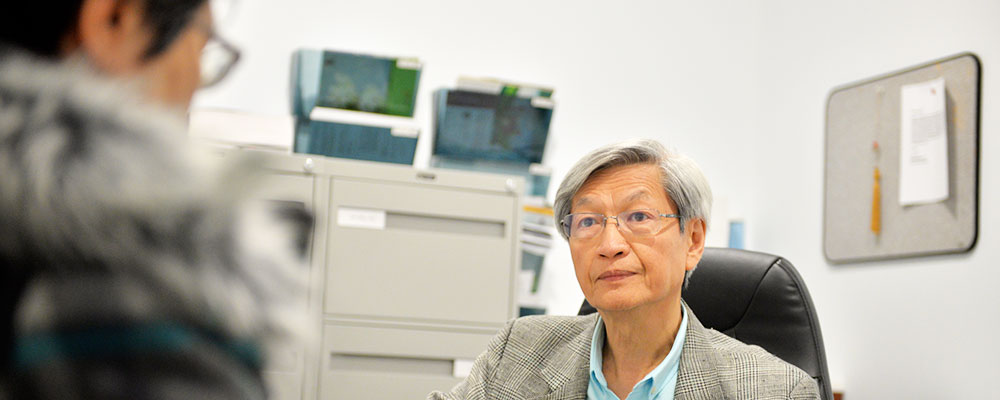 Hong Fook partners with a group of bicultural psychiatrists to facilitate access to psychiatric assessment, treatment, injection services, case management and related supportive services. Outside the City of Toronto, services can be provided through teleconferencing and videoconferencing facilities via the Ontario Telemedicine Network system.
The Asian Community Psychiatric Clinic (Asian Clinic) focuses its resources on the provision of ethno-specific assessment and consultation of clients in the East and Southeast Asian communities (Cambodian, Chinese, Korean and Vietnamese). Program consultations are also offered to agencies serving these populations.
A Registered Nurse from Hong Fook provides injection services and nursing consultations to Asian Clinic clients at delegation of the psychiatrists.
Referral procedure for seeing a psychiatrist at the Asian Clinic:
We accept referrals for people aged 16 and above. Referring physicians and other professionals contact Hong Fook at 416-493-4242, and complete a referral form (download here). For more information on Asian Clinic in Markham please download the information sheet (download here).

Administrative staff passes all new referrals to the Medical Director of the Asian Clinic for screening.

Administrative staff sends the referral source a letter of acknowledgement about the result of the screening. If a client is accepted to the Asian Clinic's service, administrative staff will book the first appointment and inform the referring GP of the appointment date in this letter. Referring GP will in turn notify client about the appointment date.

Follow-up appointment will be offered to the client directly by the Asian Clinic psychiatrist.