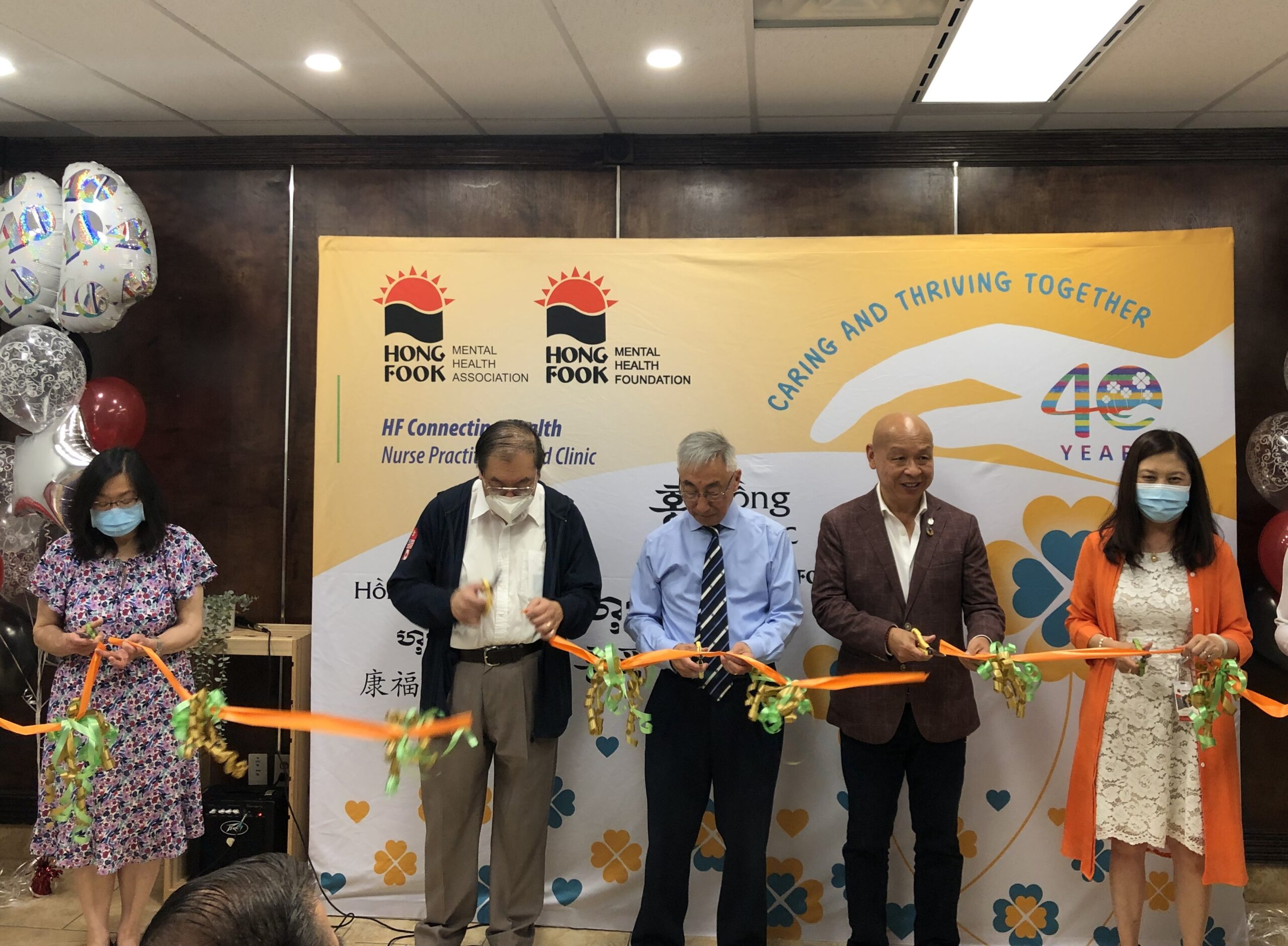 June 24, 2022- Hong Fook launched the new Markham Branch
Hong Fook Mental Health Foundation has recently purchased an office at 3621 Highway 7 East, Markham. This property supports the Association to open up the fourth Branch at Downtown Markham, which will house our Asian Youth and Family Hub and our future Counselling and Psychotherapy Centre in York Region, and will open an alternate door for Hong Fook to support the rising needs of mental health services in southern York Region with highly concentrated Asian communities.
On June 24, Bonnie Wong (Executive Director), together with Katherine Wong (Clinic President), Ramon Tam, (Association President), Dr. Peter Chang (Foundation Chair), hosted the new office opening. The function was attended by Paul Chiang (MP, Markham-Unionville), Alan Ho (Markham City Councillor), the representative of Billy Pang (MPP Markham-Unionville), and our Foundation's major donors and sponsors.