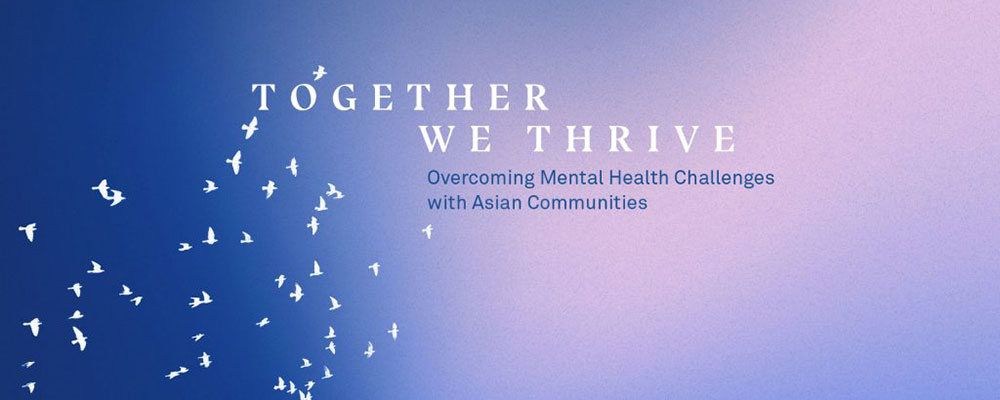 2020 was an unusual time, with unusual challenges to all sectors of society across our country, across the world. We are all impacted in so many ways. Aside from the threat to our physical health, our mental health is equally threatened. For those of us already struggling with mental health issues, the challenge is even bigger, particularly in the ethnic minority communities.
To help Asian Communities go through the mental health challenges during the COVID – 19 pandemic and to fundraise for Hong Fook's programs, on Saturday, June 6, 2020, Asian Community Psychiatric Clinic (Asian Clinic) and Hong Fook Mental Health Foundation hosted five webinars in five languages. This event was chaired by Dr. Ted Lo, Asian Clinic Director.
Check out the program book here
Click links below for each webinar on June 6, 2020:
We are in this together, and we will overcome this together and emerge as a stronger and more compassionate community.
If you are interested in being a sponsor for "Together We Thrive", please review our Sponsorship Package here. Should you have any questions or need further information, please contact Ruiping Chen at rchen@hongfook.ca or 416-493-4242 X 2258.
Please give generously to Hong Fook. Together We Thrive. Thank you.
Dr. Ted Lo
"Together We Thrive" Co – Chair
Director, Asian Community Psychiatric Clinic
Matching Donors
"Together We Thrive" Co – Chair