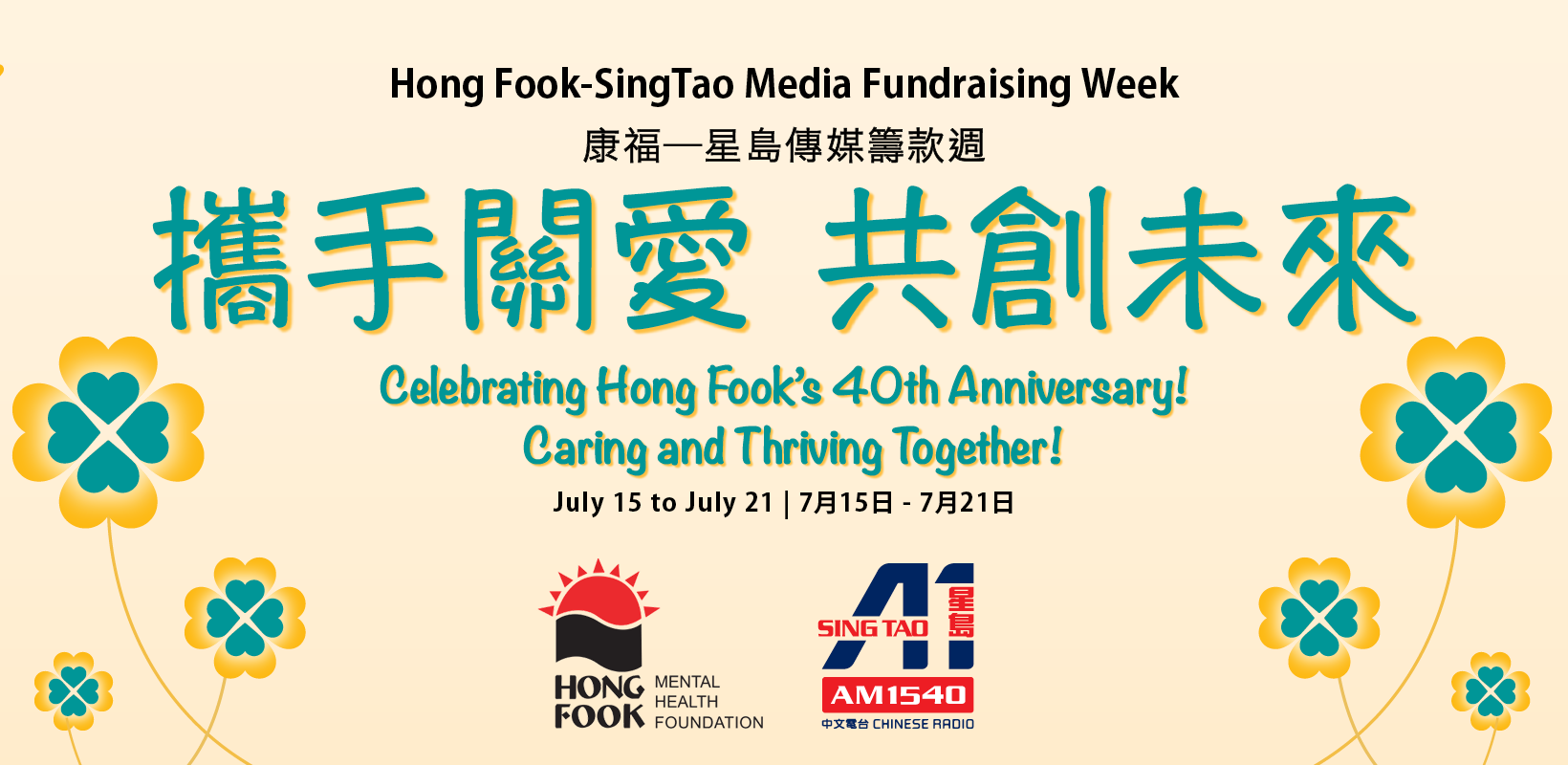 In partnership with Sing Tao A1 Radio, we will be hosting our 2022 Radiothon Fundraising Week from July 15-21.
This year marks the 40th Anniversary of our Association. Thanks to the dedicated support from our donors and corporate partners like you, the Association has grown from a grassroots agency with only one full- time and one part-time staff, to a leading ethno-cultural community mental health agency with a consolidated culturally competent, inter-professional team serving Asian and other communities in the Greater Toronto Area, with four office locations, and recently awarded Accreditation Primer Status.
Your generosity has sustained our continuum of services and quality care helping 1,700 individuals with mental health challenges each year; has supported our stigma reduction work to engage over 8,000 community members, building their coping skills and promoting their help seeking behaviors; has fostered the launch of our innovative culturally competent Recovery College, a non-clinical model to improve personal recovery and create placement opportunities for peers to live a meaningful, autonomous and empowered life; and has expanded our resilience-based Youth and Family Services, a safe space for our youth to develop concrete tools and strategies for mental wellbeing, and a channel for parents to understand their children better.
This year, the pandemic stretches into the third year. The past months have taken a toll on not only our community but also our workforce. 1 in 4 Ontarians now access mental health help, the highest rate during the pandemic. Our Association has also experienced the highest staff turnover among the past five years. The pandemic is not over. The impact of these uncertain times on our mental health should not be ignored.
This is the moment, more than ever, we count on your generosity by becoming a sponsor or making a donation. Should you have any questions or need further information, please contact Sunny Wang at swang@hongfook.ca or 416-493-4242 X 2258. Thank you as always.