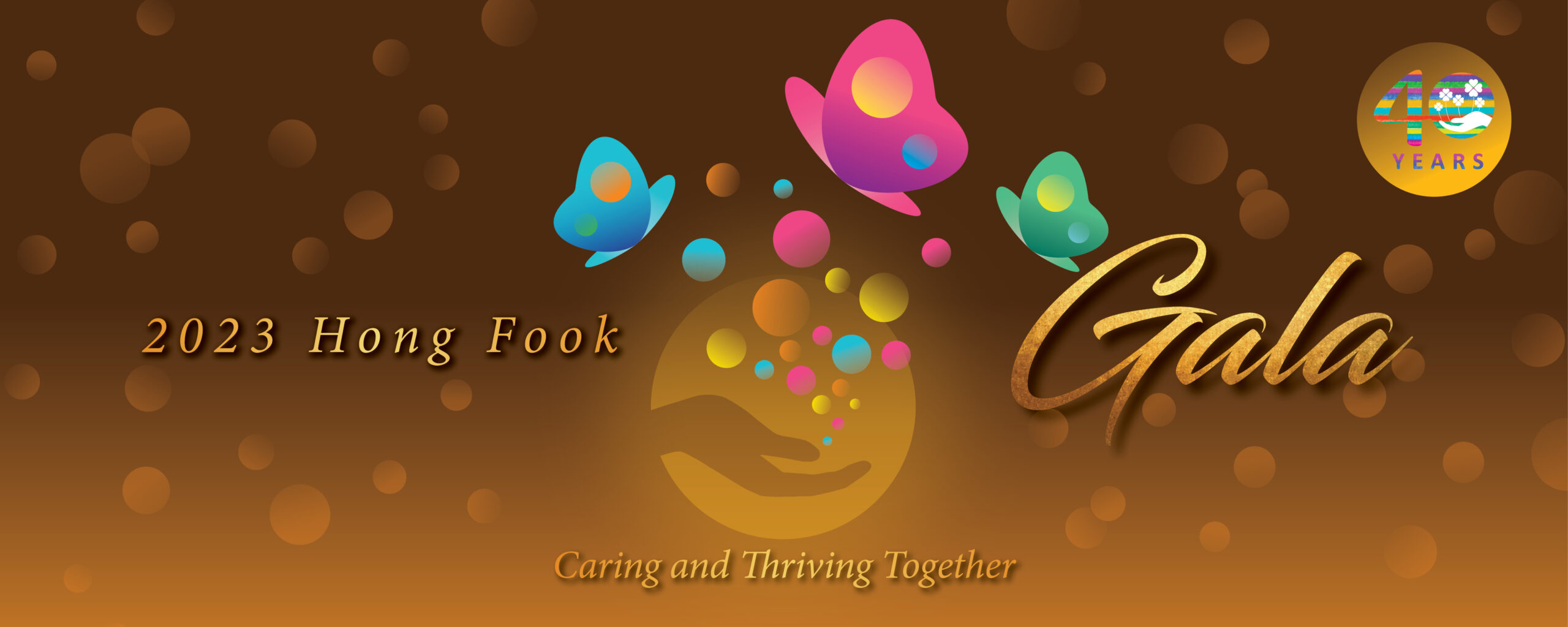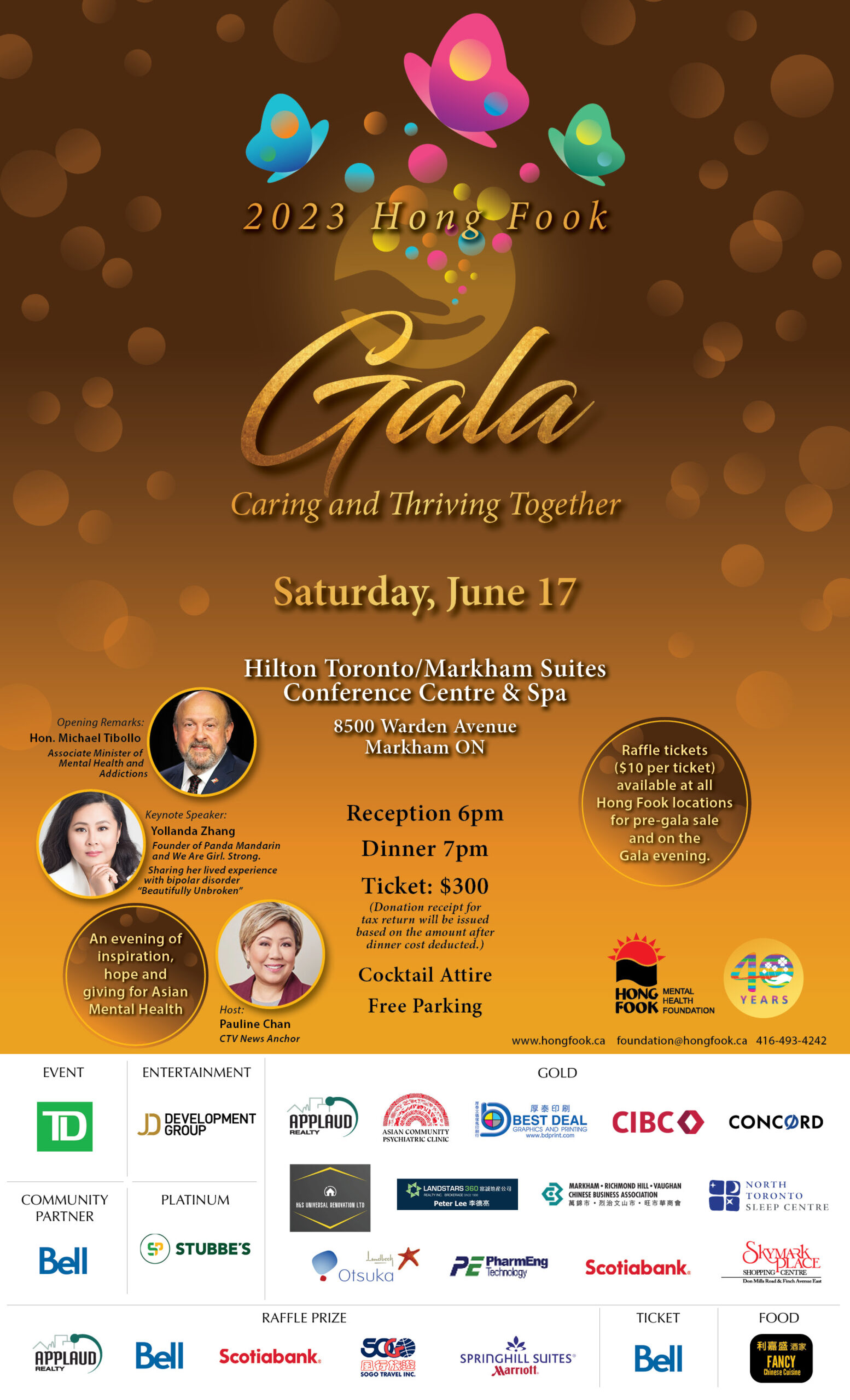 After the three-year pandemic, our Hong Fook Gala returns on Saturday, June 17, 2023, at Hilton Toronto/Markham Suites, Conference Centre and Spa in Markham. We are honoured to have Hon. Michael Tibollo, Associate Minister of Mental Health and Addictions, and Yollanda Zhang, founder of Panda Mandarin and We Are Girl. Strong., as keynote speakers, who will definitely contribute to this evening of inspiration, hope and giving.
In the past decade, your generosity has:
helped us secure a permanent location at Downtown Markham, which houses our Asian Youth and Family Hub and our future Counselling and Psychotherapy Centre in York Region, and opens an alternate door for us to better attend to the rising needs of mental health services in southern York Region with highly concentrated Asian communities;
supported the expansion of our resilience-based Youth and Family Services, a safe space for our youth to develop concrete tools and strategies for mental wellbeing, and a channel for parents to understand their children better;
fostered the launch of our innovative Culturally Competent Recovery College, a non-clinical model to improve personal recovery and create placement opportunities for peers to live a meaningful, autonomous and empowered life;
supported our stigma reduction work to engage over 8,000 community members, building their coping skills and promoting their help seeking behaviors; and
sustained our continuum of services and quality care helping 1,700 individuals with mental health challenges each year.
We appreciate your continuous support to the 2023 Hong Fook Gala in the following ways:
sponsoring the Gala or putting an advertisement in the Gala program book;
donating generously by cheque, in cash, or online;
contributing gifts to the Gala night silent auction;
attending the Gala as guests ($300 per guest);
purchasing 2023 Hong Fook Raffle tickets ($10 per ticket); and/or
volunteering for the Gala.
For inquiries or to order Gala tickets or Raffle tickets, please call 416-493-4242 ext. 5283 or email to foundation@hongfook.ca. Tickets can be picked up at any of the four Hong Fook locations when available.