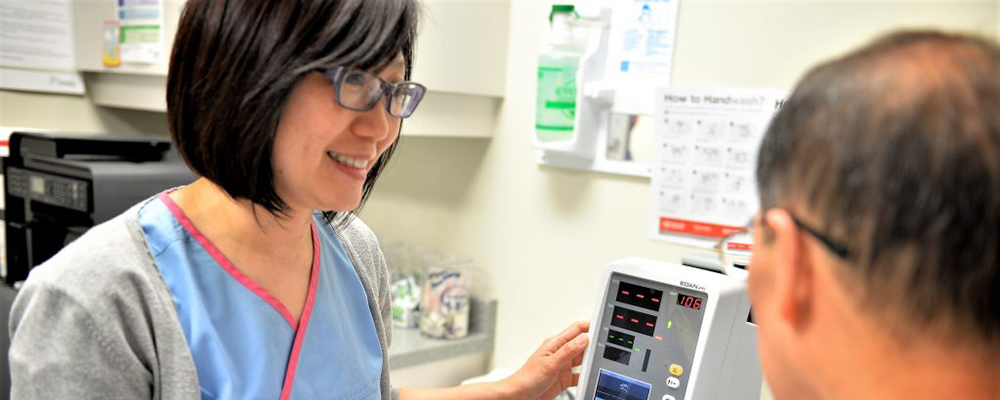 Gem Lee-Herder – President
Gem Lee-Herder, MSW, RSW (she/her) is a value-driven change facilitator for equity and access. Gem has 17 + years of experience in diverse sectors, in roles ranging from the front line, to management and governance.
Gem's experience includes Diversity and Learning Support Advisor for the Calgary Board of Education, Program Manager at Liberty in North Korea, and Health Education Specialist at UHN, among others. She currently works to bring systemic change to provincial mental health programs, and is adjunct lecturer at the Factor-Inwentash School of Social Work.
Combined with her intersecting identity as a racialized immigrant woman and her educational training in Sociocultural Anthropology and Social Work, these experiences have equipped Gem with multiple perspectives and skills for collaborating with diverse stakeholders to facilitate change.
In her personal life, Gem is an avid traveler and Airbnb superhost. An extrovert through and through, she firmly believes the saying "there are no strangers; only friends you haven't met". She can be spotted at downtown Toronto playgrounds chasing after her delightful preschooler Jaeyoon, and making new friends with other caregivers, children, and passersby.
Janet Law – Vice Presiden
Janet is a rehabilitation professional driven by results in process improvement. Her vision is to inspire change in people and influence change at organizational and system level. A graduate of the Masters of Science (Rehabilitation Science) at McMaster University and physiotherapy program at Queen's University, Janet has worked in acute care hospital, rehabilitation hospital, long term care and home care. Her current focus is on quality management and program administration. Furthermore, she is an Assistant Clinical Professor at McMaster University and a board member at the College of Physiotherapists since 2015. Outside of work, she enjoys public speaking, civic engagement and other cultural events.
Alan Ng
Currently a retiree, born in Hong Kong in 1954, migrated to Australia in 1984 and then to Canada in 1993. He holds a Bachelor of Science degree from the University of Hong Kong and a Master of Commerce degree in University of New South Wales Sydney Australia. He is a student of Master Tam Shek-Wing in Nyingma study and practice. He has been a volunteer at the Hong Fook Mental Health Association since 2010, serving in various positions and activities in the Association's landscape. He also serves in the Hong Fook Mental Health Foundation's Gala Committee to help raising fund to the Association.
Andrew Wong - Secretary
Andrew Wong has been in the healthcare industry for over 20 years learning the sector and practicing his craft. Andrew is an Healthcare Data Architect that excels at establishing collaborative relationships and leading initiatives to provide insightful platforms for leaders to make actionable decisions. Andrew is skilled at working effectively with sales, marketing, finance, and account management teams. A go-getter with a roll-up-your-sleeves "can do" mentality, process-oriented, detail-oriented, tech savvy, highly analytical, a team player, organized, and self-motivated. In addition, Andrew possesses a positive attitude and, most definitely, a sense of humor. As a new board member in 2021, Andrew is honored to join the board as an advocate of culturally competent care.
Daimeng Zhang - Treasurer
(Bio coming soon)
Varada Saraf
Varada Saraf is a Chartered Accountant and works as an Advisory Manager where she specializes in finance transformation projects, including finance operating model reviews, finance visioning and strategy development support. Varada also has a background in financial reporting, budget analysis, planning and forecasting as well as internal controls and complex accounting issues. She has participated in and led cross-functional global client service teams in executing on large-scale engagements in regulated industries.
Sum-Ming Yu
Sum-Ming Yu is a Chartered Professional Accountant, and holds a Masters in Professional Accounting from the University of Saskatchewan and a Bachelor of Commerce from the University of Alberta. She currently works as a Finance Manager in a large telecommunications company, specializing in corporate policy development, audit quality and board composition, corporate social responsibility, and business conduct. Sum-Ming also has a technical background in financial reporting, internal controls, auditing of companies in financial services, real estate development, construction, and non-for-profit organizations.
Nomination
We are accepting nominations for positions on the Board of Directors and on Board Standing Committees for the Clinic.
Kindly complete nomination form for nominees or for nominators correspondingly. For further information, please email to nomination@hongfook.ca